Many times those who visit Buenos Aires wonder if doing a bike tour is a good idea. That's why we've been asking ourselves why we consider a bike tour the best way to visit Buenos Aires city.
It's always better by Bike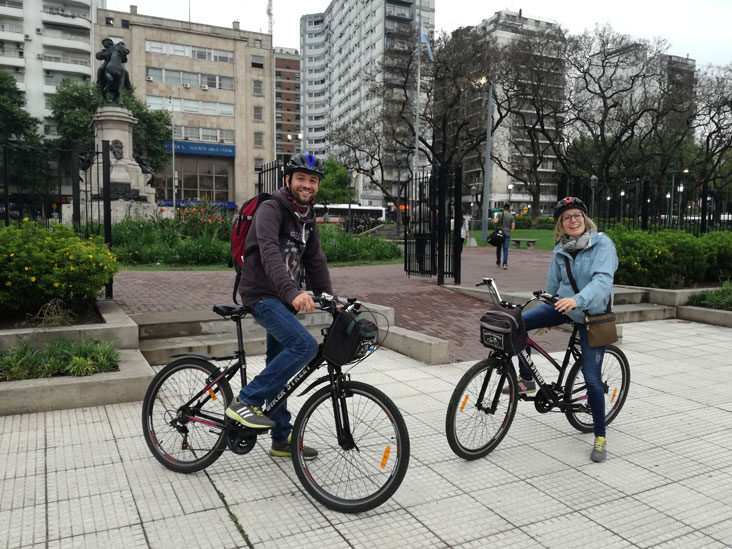 Those who come to the city for the first time, or visit it after many years, are surprised by the growth of biking popularity. It's really easy to get around by bicycle in Buenos Aires, and all this makes BA the most "bike friendly" city in South America.
Just as the great capitals of the world, that have already adopted the bicycle as a sustainable and healthy means of transport, Buenos Aires has been on the same path for already many years.
Bike commuiting incentives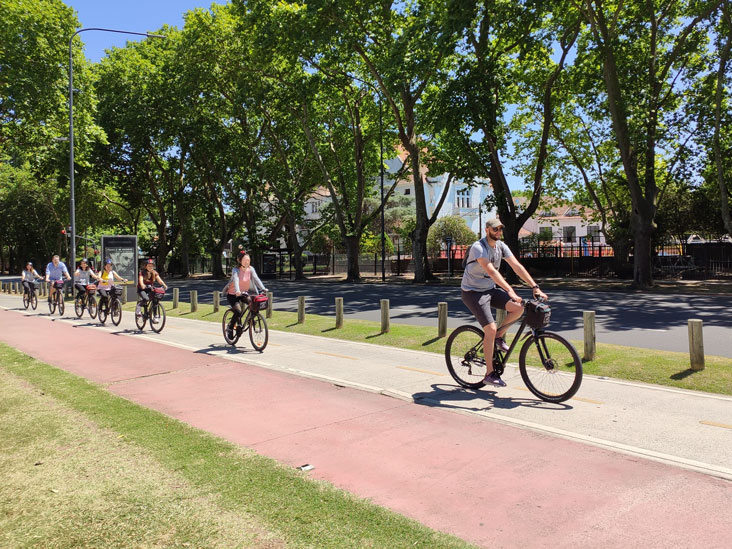 Since 2009 bike lanes are being built in the city to encourage the use of the bike.
Currently, the city of Buenos Aires has more than 200km bike lanes, very well connected one to each other.
So you can commute from very distant points, riding exclusively by bike lanes.
Besides, by the beginning of 2018, traffic in the area known as "Microcentro" was reduced.
Between 11 am and 4 pm access is only permitted for taxis and vehicles exclusively authorized to circulate.
This change made the area much more pedestrian friendly.
Geographical and Natural Benefits
We must not forget to mention the geographical and natural benefits that the city of Buenos Aires offers for bikers.
It is important to bear in mind that Buenos Aires is absolutely flat. Therefore, biking does not require a great effort.
It is also important to observe that the climate is very friendly in Buenos Aires.
We do not have extreme temperatures neither in winter nor in summer.
In winter, on coldest days, the temperature is between 7°C and 10°C (and this only lasts a few days a year).
In summer, the temperature is between 28°C and 32°C (a few days a year it could reach up to 38°C for a few hours during the afternoon).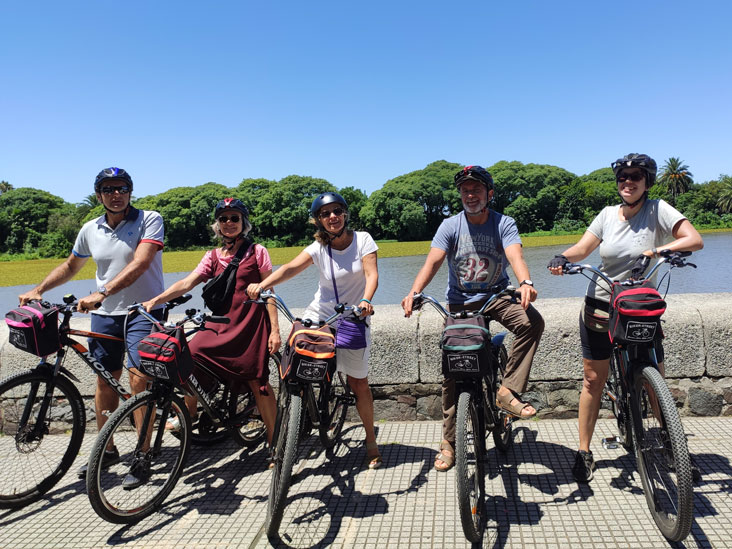 The bike tours offered by Biker Street Buenos Aires Bike Tours are designed to ride only along bike lanes or little-traveled streets.
This makes the bike tour safe and relaxed.
And the idea is that you can visit all the points of interest in the city, making the best of your stay.
Do not hesitate, when you'll visit Buenos Aires, tour around it by bicycle!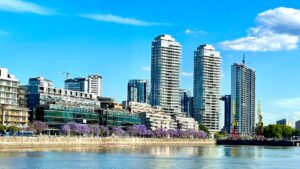 Here at Biker Street, we designed the best self-guided routes to visit Buenos Aires. We steered the best paths according to how long your stay in Buenos
Read More »