Meet Julián, Carlos, and Gilda – the passionate team behind the Biker Street family. As three Argentines who share a love for biking, we made the bold decision to turn our dream into reality by founding our very own bike tour company.

When you choose Biker Street, you're not just a customer – you become a part of our family. From your initial contact to the end of your experience, you'll have direct communication with one of us. That's right, we personally handle every single detail, ensuring a tailored and exceptional adventure for you.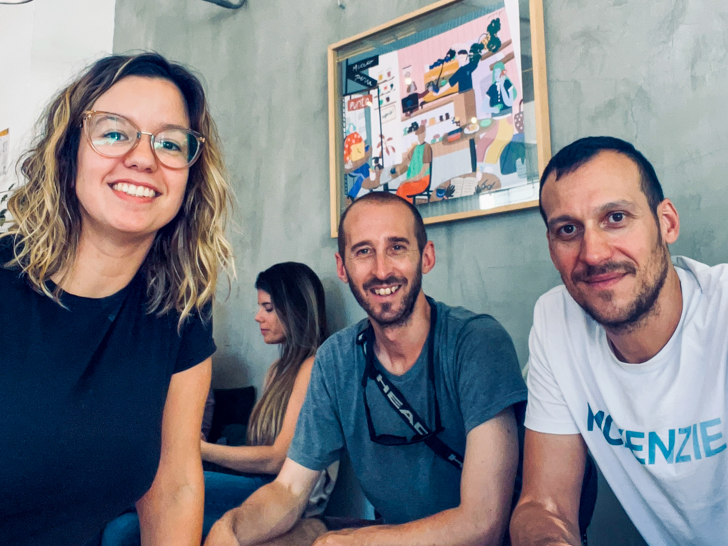 Now, let us tell you what sets us apart. We have a different approach to showcasing our city. We strive to establish a connection with each person on our tours, engaging in friendly conversations that bring the Buenos Aires experience to life. We don't rely on memorized speeches filled with information you can easily find on Google or in travel guidebooks.

Every person who chooses us holds great value in our eyes. That's why we believe in giving you the time and attention you deserve. For us, it's not unnatural; it's what we do with our friends when we gather for "mate" or a meal. We discuss politics, culture, "fútbol", music, and more – all with immense passion.

During our tours, you'll have the unique opportunity to ask a local anything you may desire to know. And the best part? We keep our groups small, with a maximum of six people. We take a different approach from mass tourism, focusing on preserving the local essence, respecting the environment, and fostering harmony within society.

Prepare to explore Buenos Aires City as if you were biking with a close friend in our intimate group tours. At Biker Street, we can't wait to meet you and provide you with the exceptional attention to detail that only a small company run by its owners can offer.

So, what are you waiting for? Join us on an unforgettable adventure. We're excited to say, "¡Nos vemos!" See you soon!