In Buenos Aires for a few hours... what to do?​
Many times we receive inquiries from people who spend only a few hours in Buenos Aires and want to make the most of their time in the city. 
Something very frequent among travelers visiting Argentina is that they have a mandatory stopover in Buenos Aires, since 90% of international flights land here. 
Sometimes, the time is enough to do a bike tour through Buenos Aires. Needless to say, the best way to get to know many places in the city in a short time is by bike. 
But sometimes, the stopover is only for about 5 or 6 hours, and there is not enough time for a biking tour. So these recommendations are for all these travelers.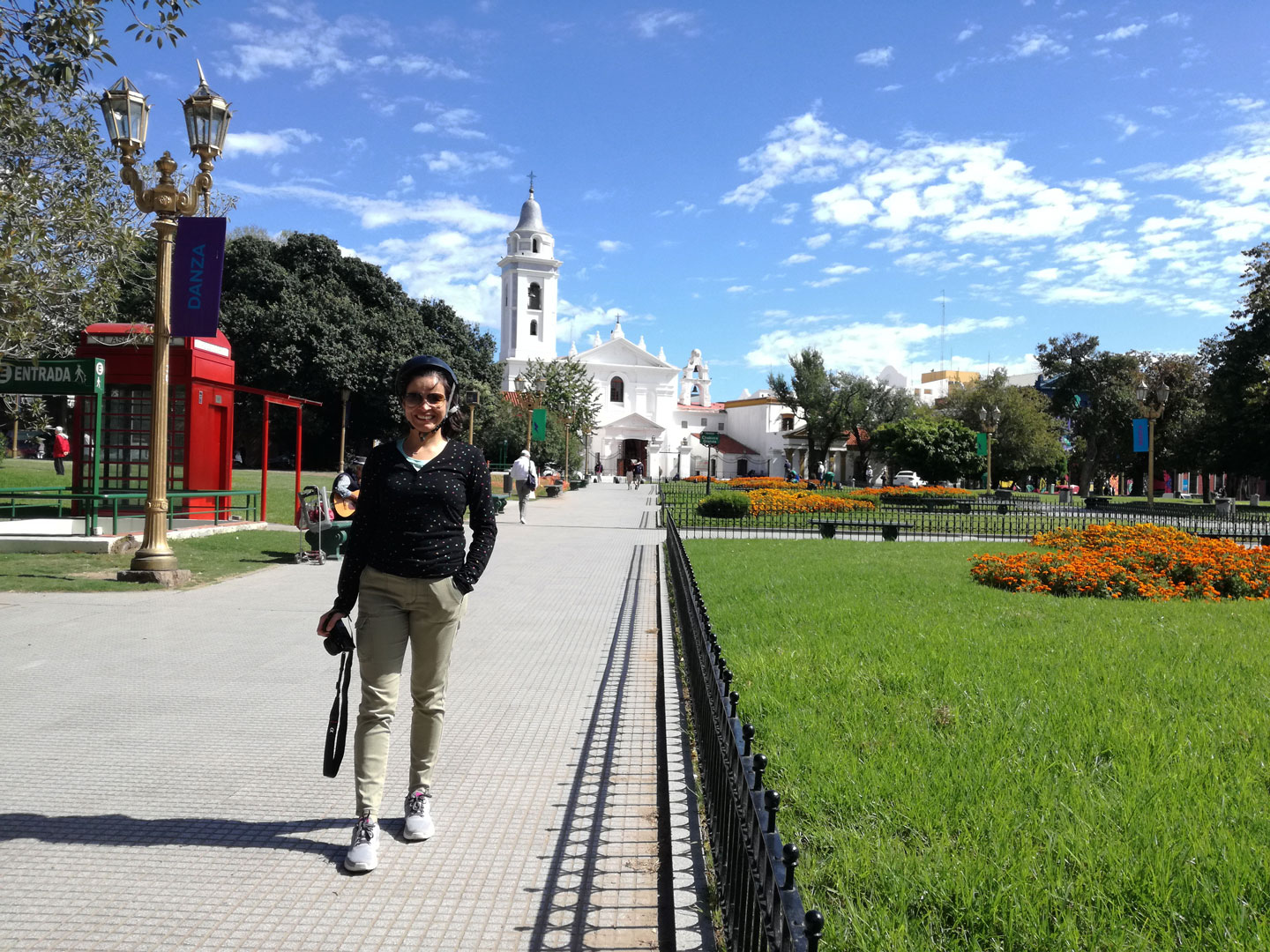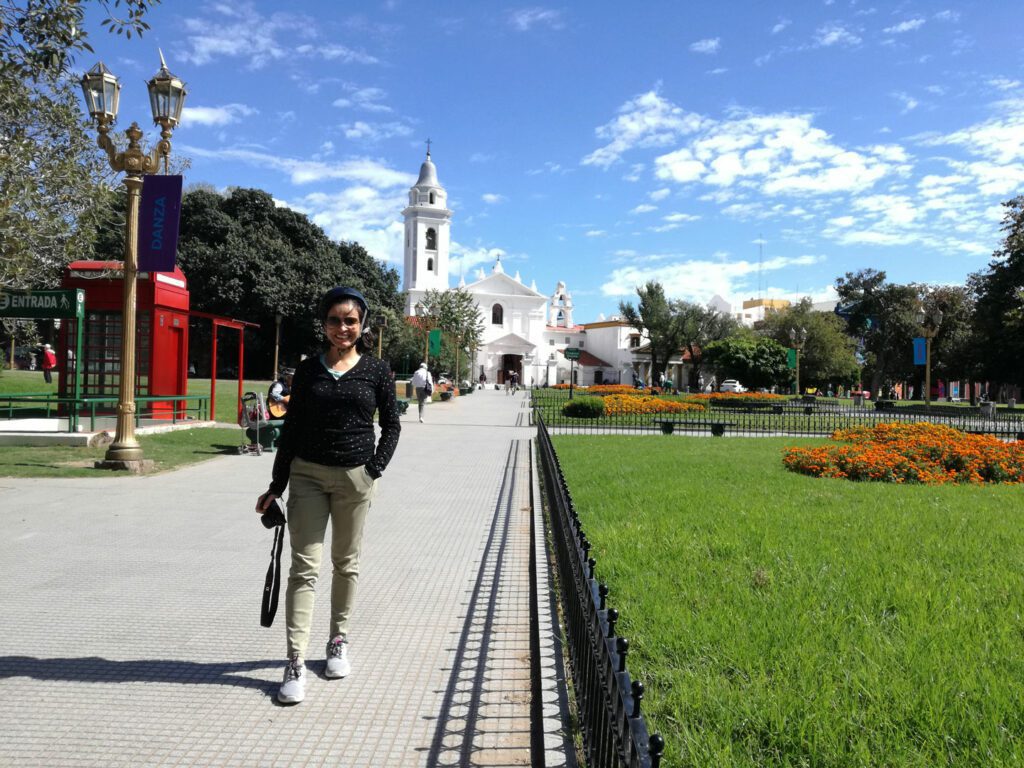 As we explained in our previous post, Buenos Aires has 2 airports.
One is the Ezeiza airport (EZE) and the other one is the airport that is within the city, Jorge Newbery (AEP).
If you arrive at Jorge Newbery airport, we have some tips for you to enjoy the city a little without any inconvenience. We also have proposals if you arrive to Ezeiza airport, but you will need more time in this case.
Our tips are based on activities you can do in areas near the airport or easily accessible by highway.
In this way, both when leaving and returning from the airport, you will not have to deal with lot of Buenos Aires traffic.
If you arrive at Jorge Newbery airport...​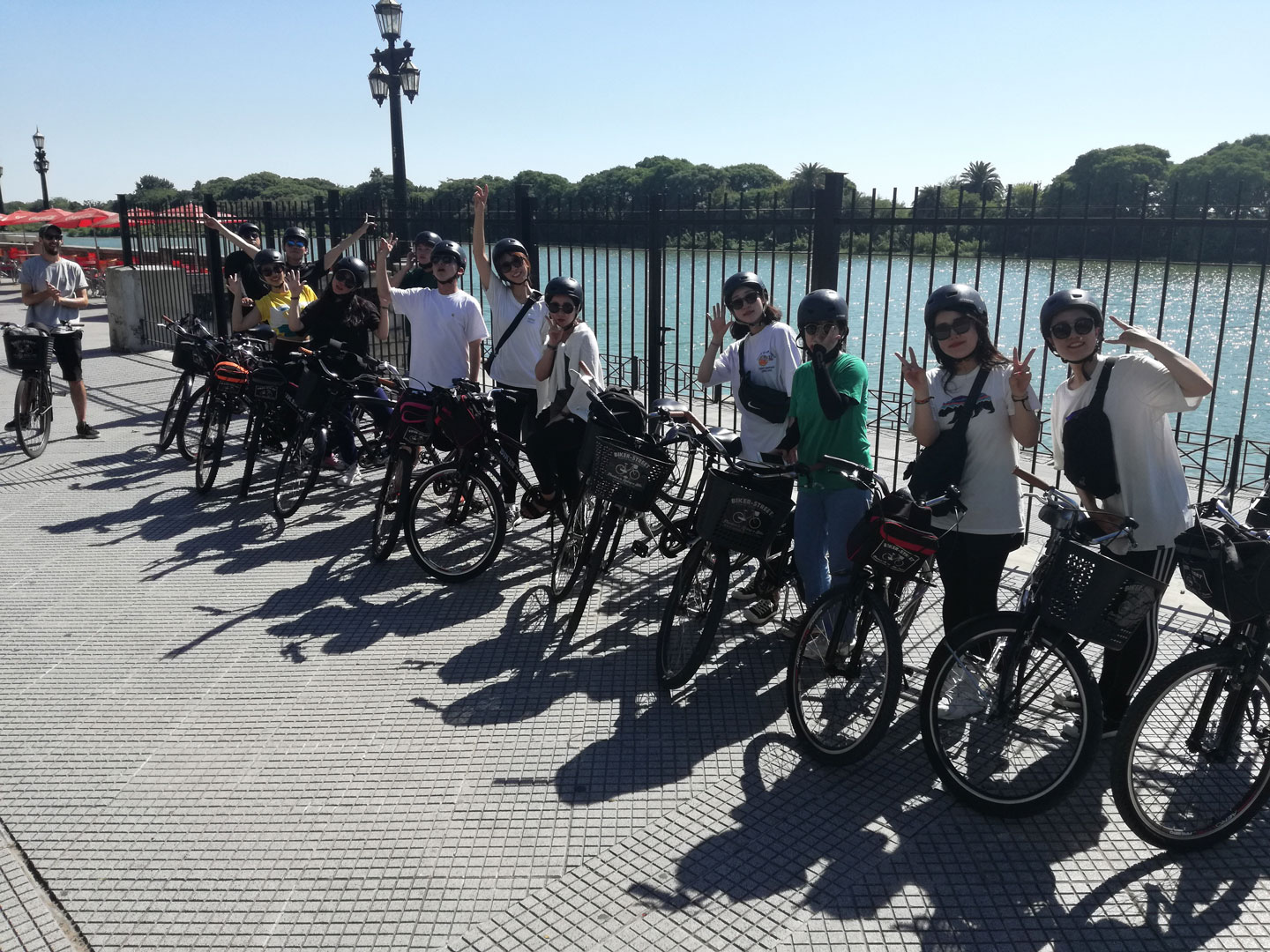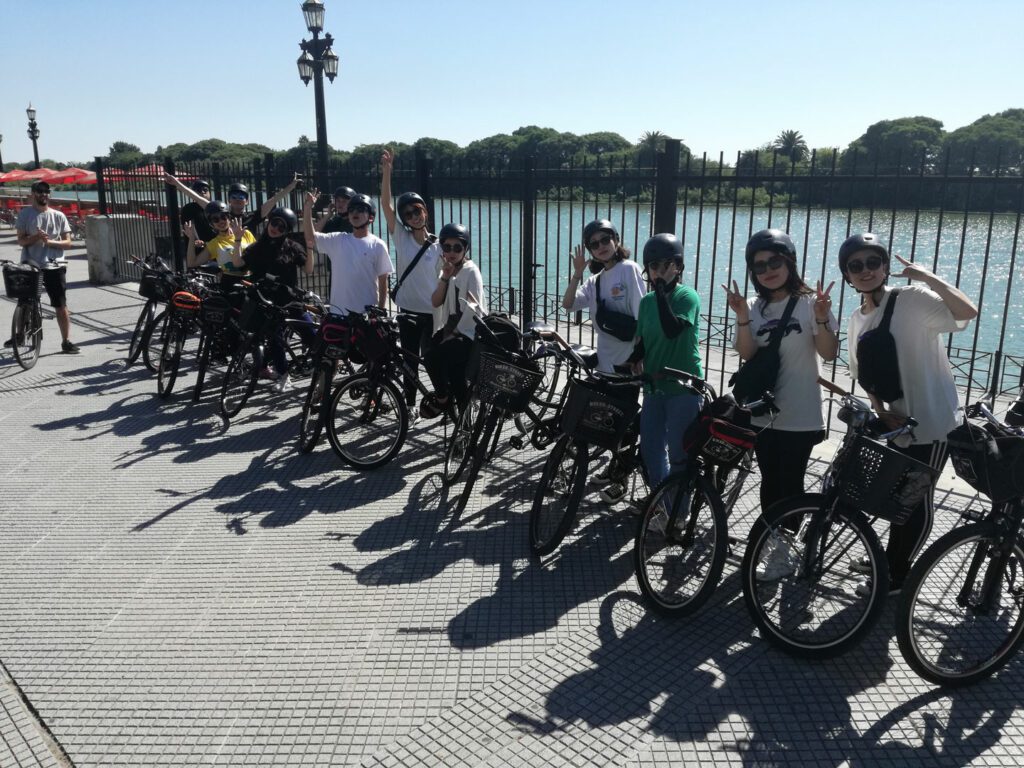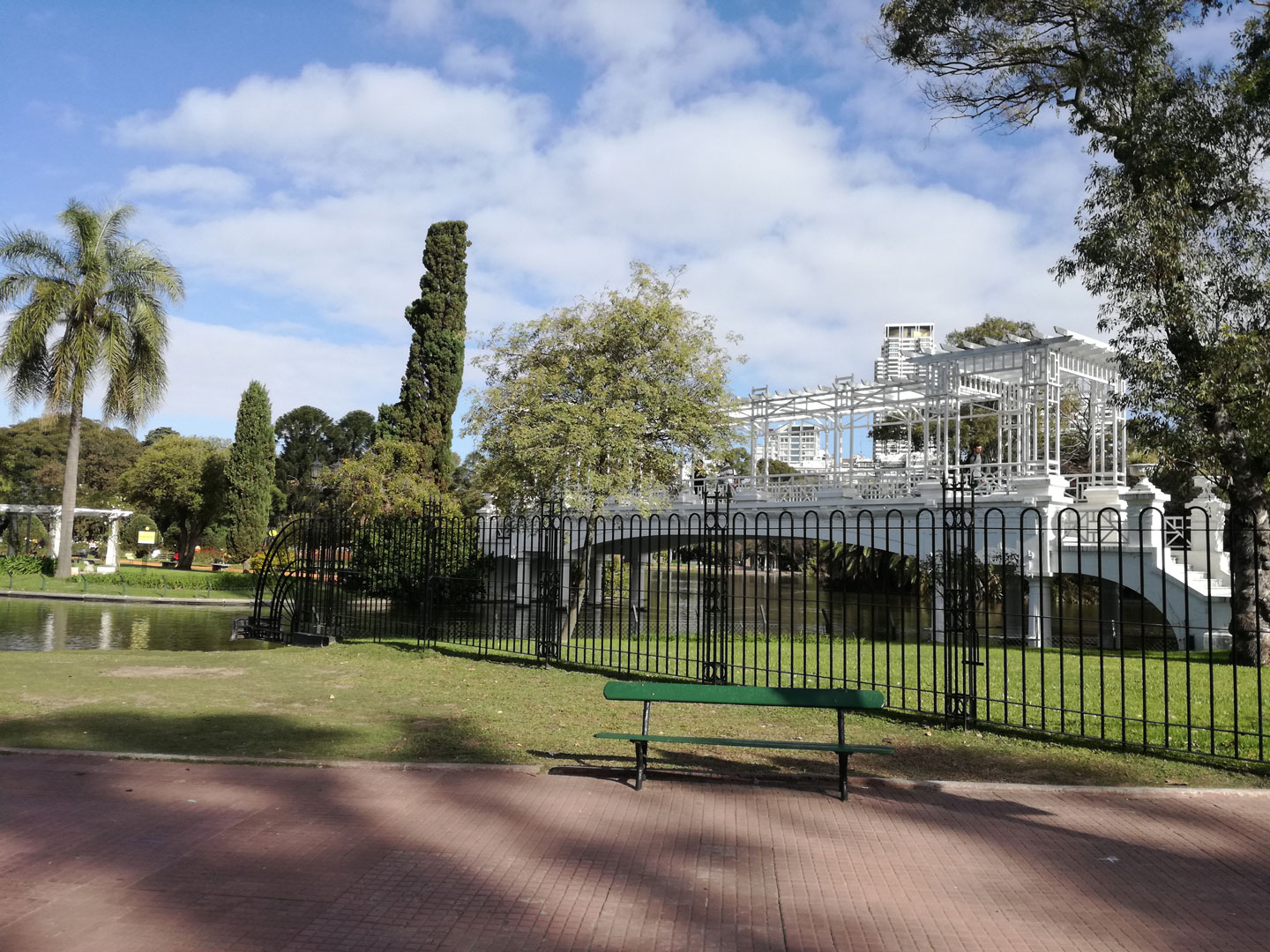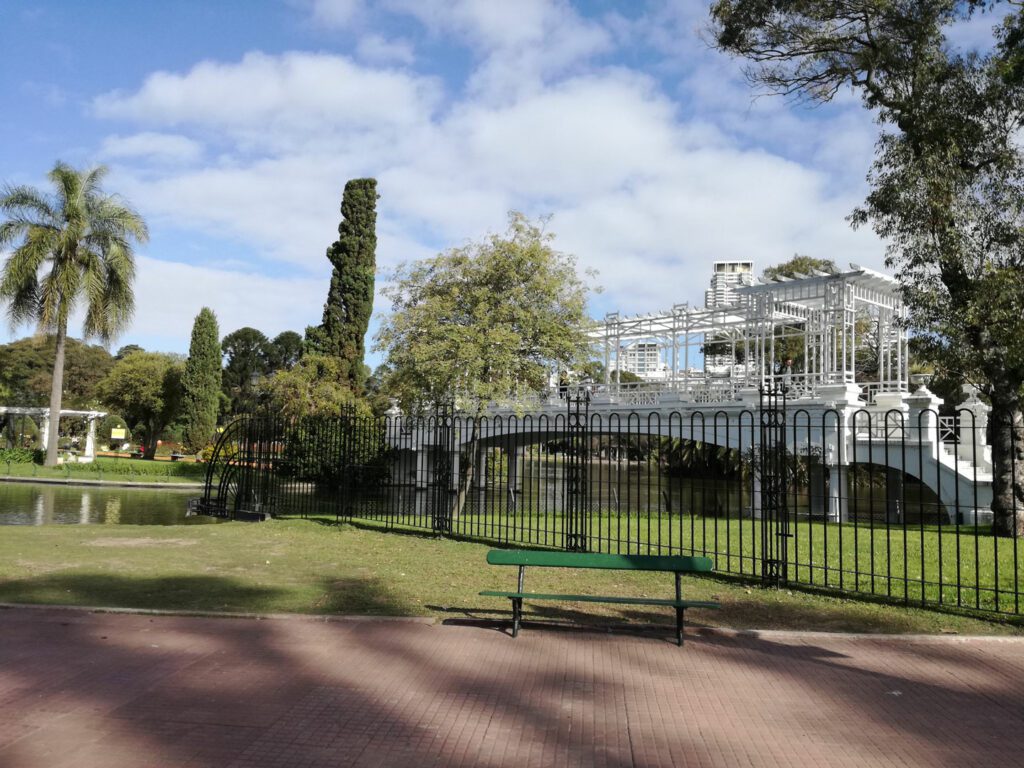 Then you could go to the Bosques de Palermo area (Palermo forest). If the time and the weather allow it, you could go walking from the airport. It is very easy to go from AEP, check it out on google maps. Besides you could take a taxi or Uber and ask to be taken to the "Rosedal".
You will visit the largest green area in the north side of the city. There are 400 hectares of parks, El Rosedal (an impressive rose garden) and El Planetario (an icon of the city of BA) stand out here. You will also be surprised by its lakes and relaxation areas.
It is the typical place where "Porteños" spend their weekends, looking for a little shade during the summer to drink mate.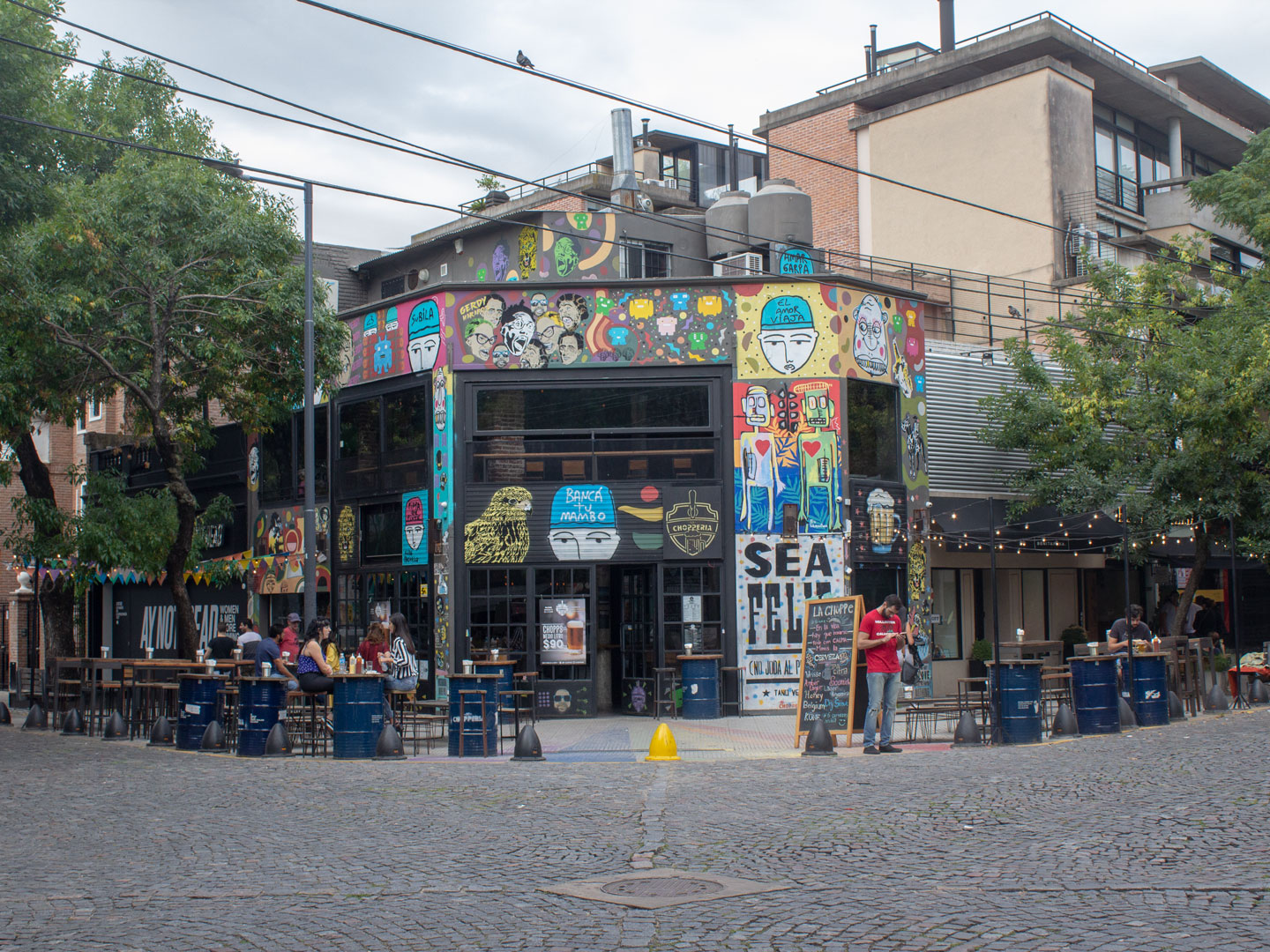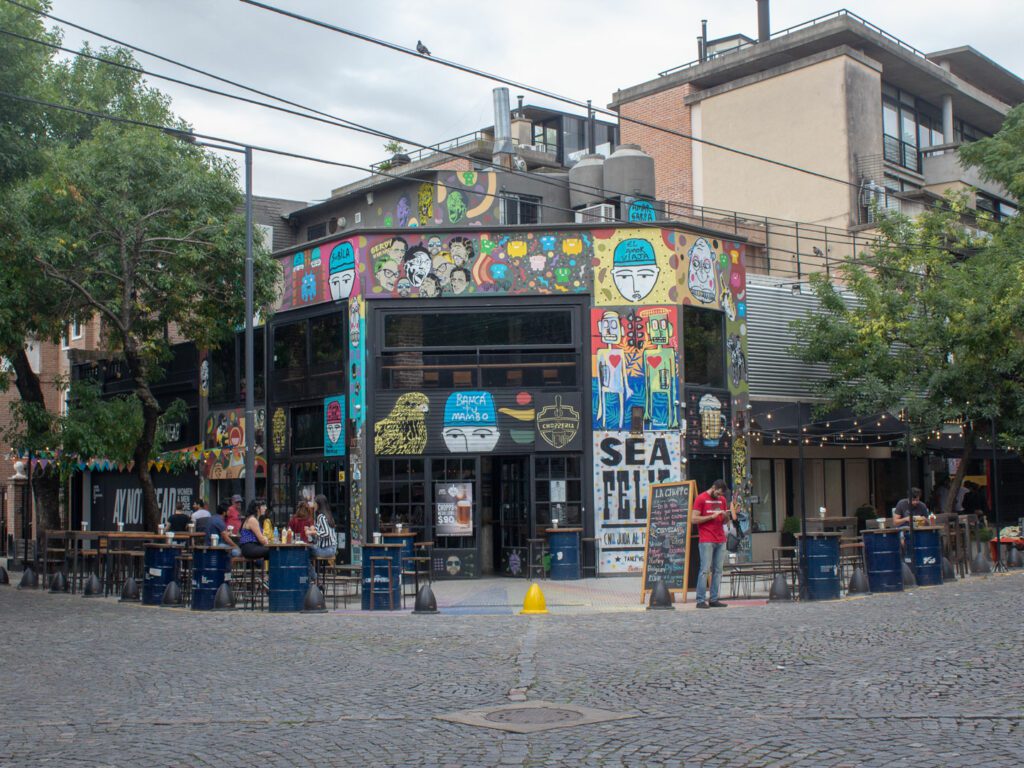 If you still have some time, you could go walk around Palermo Soho. If you take a taxi or Uber ask the driver to take you to "Plaza Serrano" which is the heart of Palermo Soho.
This is a city area full of bars and restaurants as well as clothing shops.
You could wander around the streets for a while and then have a drink before you return to the airport.
In recent years, bars with craft beer and fast food became very popular. You will see lots of them one next to the other in the Soho area.
If you arrive at Ezeiza airport...
Less than 10 hours in Buenos Aires
If you arrive at Ezeiza airport and do not have a stopover of more than 10 hours, we recommend that you do not leave the airport.
All the attractions of Buenos Aires, are in the strip that is next to the Rio de la Plata from north to south.
Ezeiza airport is located 25km away from the city.
The time to travel from the airport to the city center, will depend if you take a bus, taxi, etc. It will also depend on the time of the day, and it could take you up to 2 hours one way and 2 hours back.
Besides, in case there is a demonstration that day, something very frequent in BA, you will not even be able to get close to the city center and you will lose hours just sitting in a car.
More than 10 hours in Buenos Aires
On the other side, if you have more time, there are many things to do in Buenos Aires. In that case we recommend you to book a bike tour to get to know the highlights of Buenos Aires in a short time.
However, if the bike is not your thing, we recommend you to visit the center and the south sides of the city, since in this area it is easier to access the highway that connects to the EZE airport.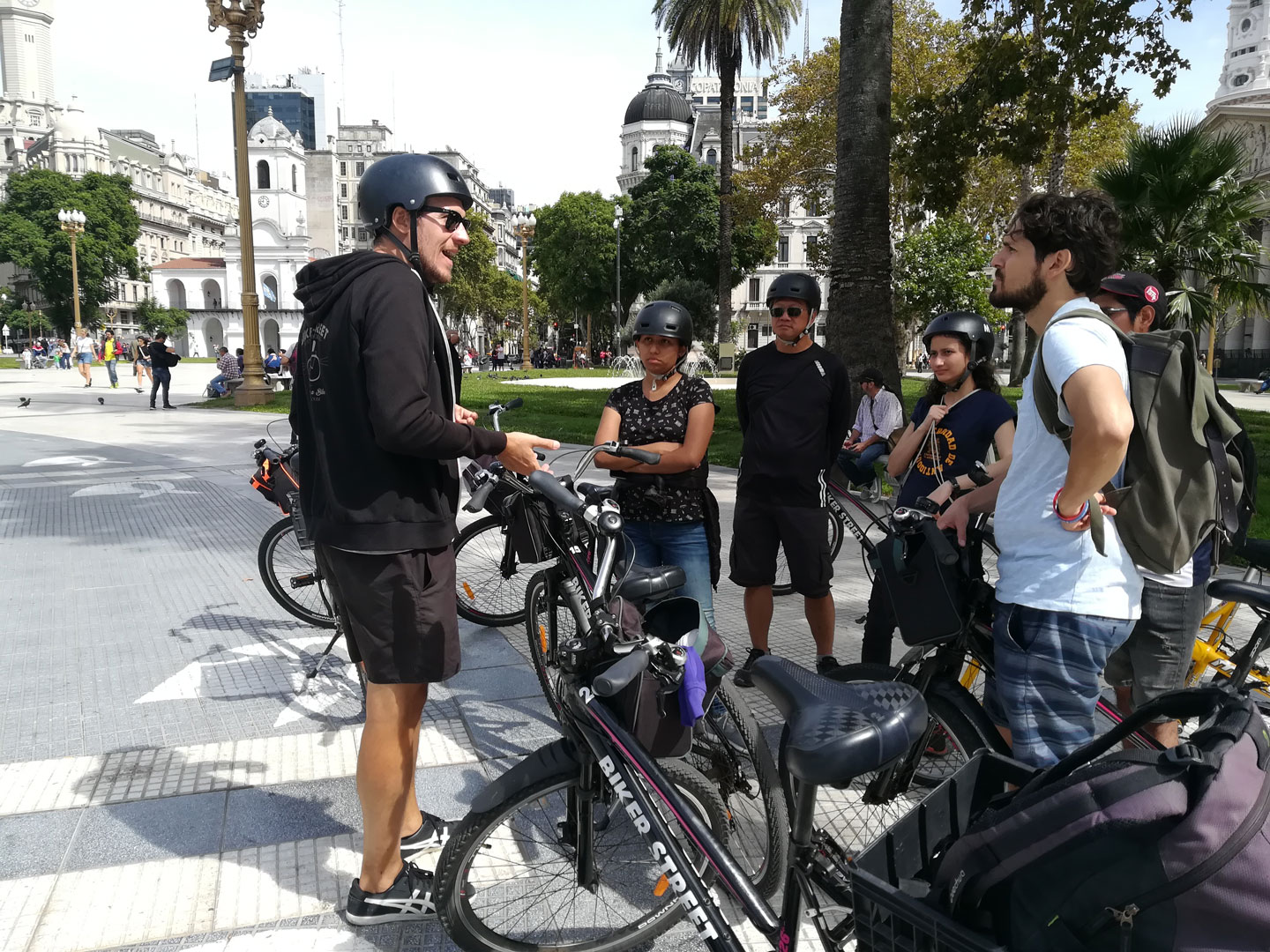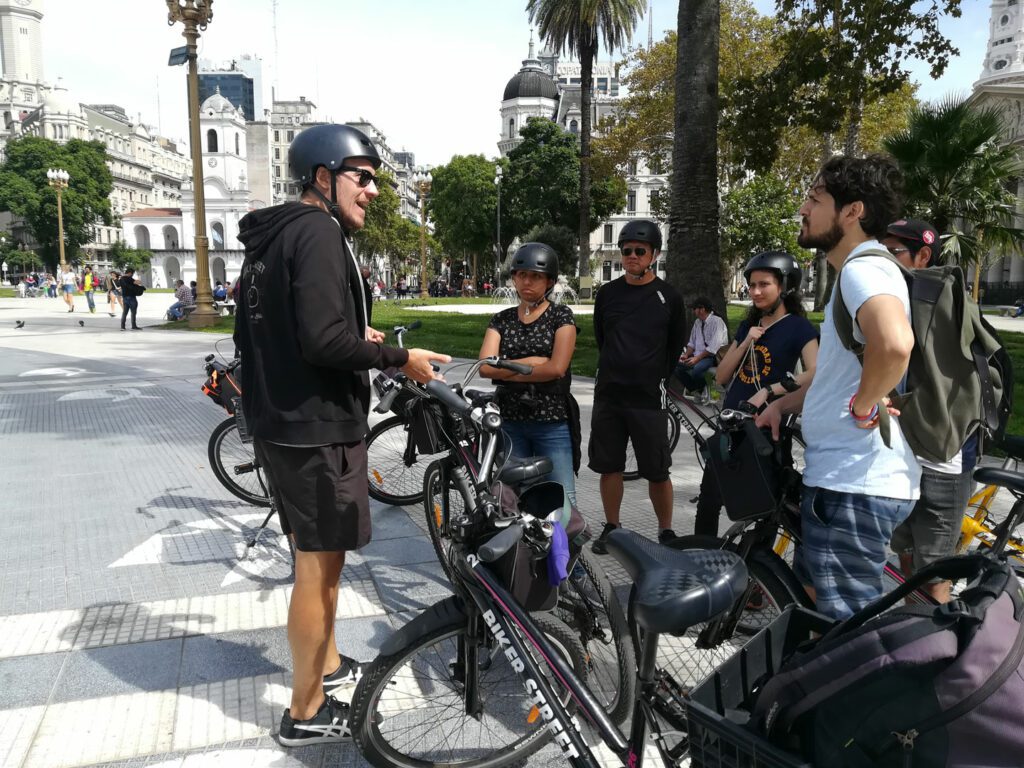 You could start your walking tour in Plaza de Mayo, which is the center of the city. A place full of history and emblematic of Argentine.
In the surroundings of the square, the main buildings that you will see are: the Casa Rosada (government building), El Cabildo (government building during the colony) and the Cathedral (place where Pope Francis offered Mass).
You will also see many impressive French-style buildings nearby that will capture your attention for their beauty and details in their façades.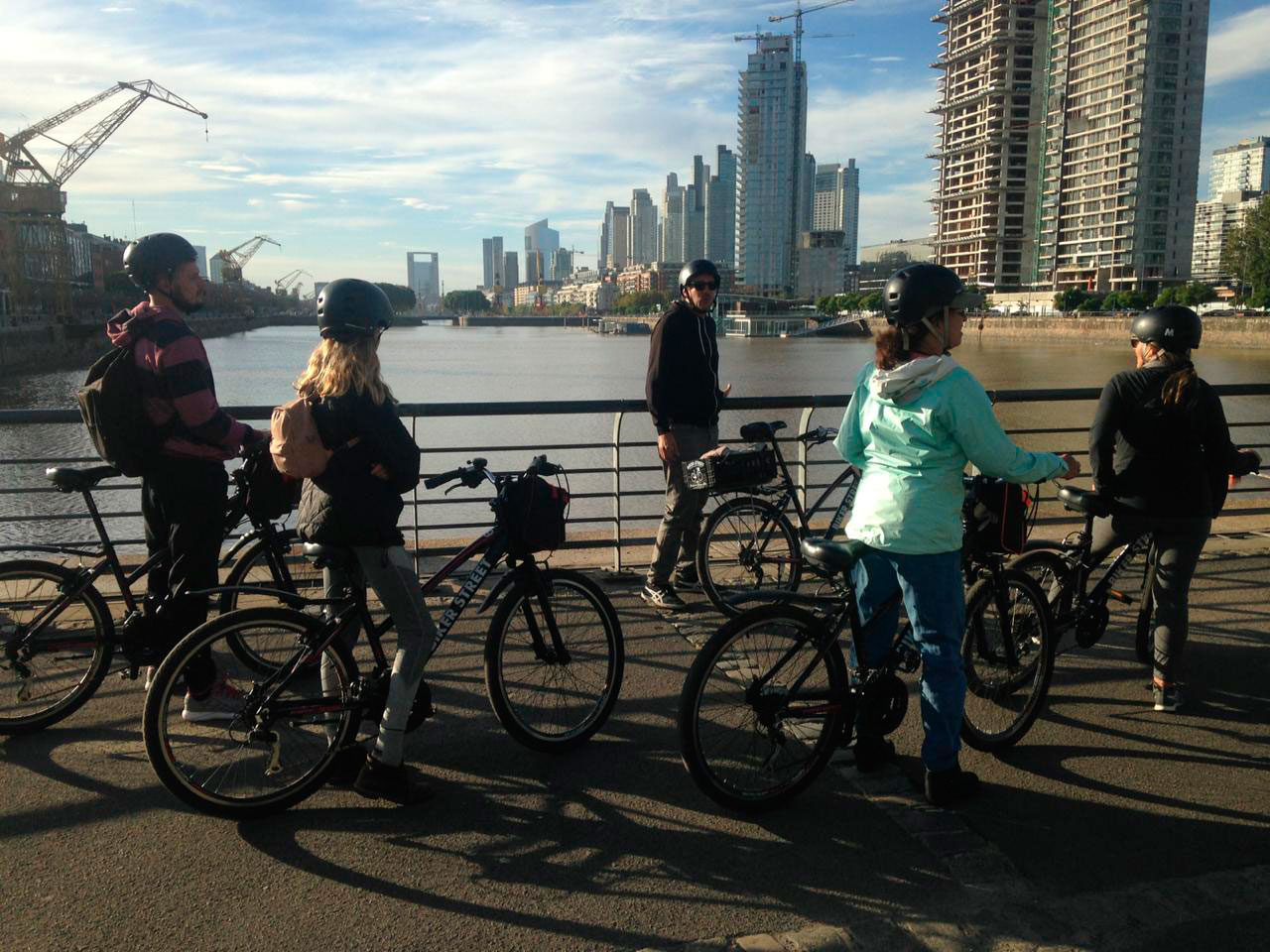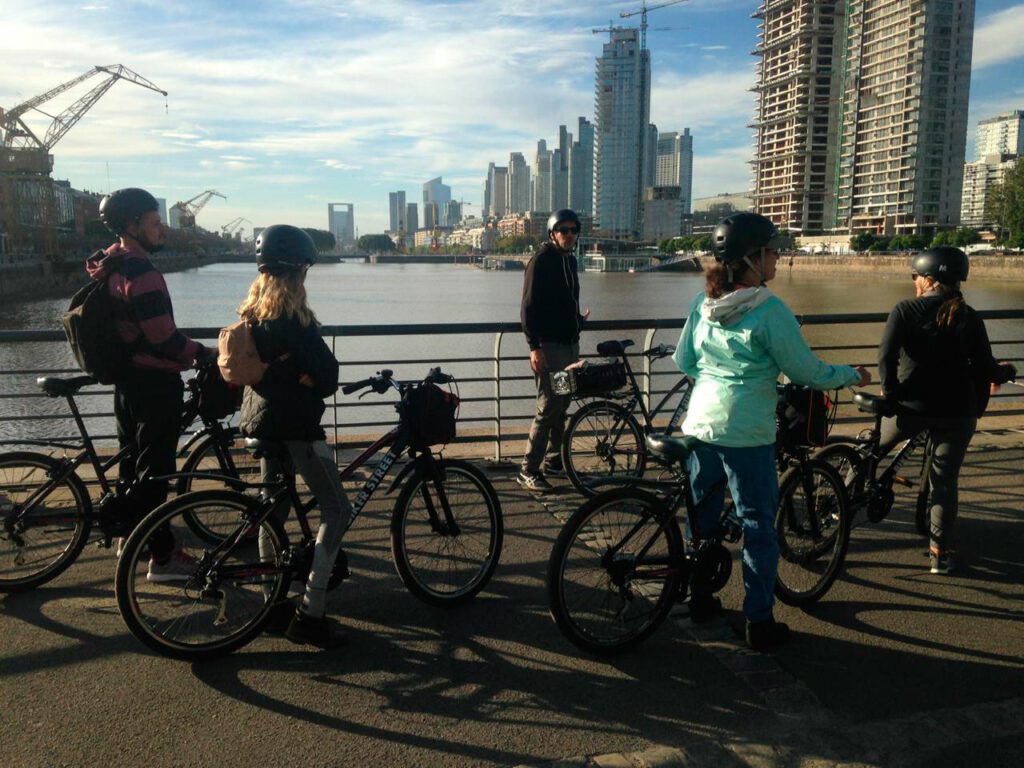 Then, just behind Plaza de Mayo is Puerto Madero, the newest (and most expensive) neighborhood in Buenos Aires city.
It is a beautiful place to walk along its dikes enjoying the fresh air.
There are many green areas in optimal conditions to relax and recover from the walk.
During the week Puerto Madero is not a very crowded place, so if your plan is to relax for a while, here you will surely find a place to lay on the grass under the shade of the trees.
Leaving the southern part of Puerto Madero and heading west, you will find picturesque San Telmo.
One of the oldest neighborhoods in the city that still has its cobbled streets and colonial houses.
It is also one of the most visited neighborhoods during the night, since it offers a wide gastronomic offer, which includes bars and nightclubs.
In San Telmo like in Palermo, you will find an uncountable number of craft beer bars.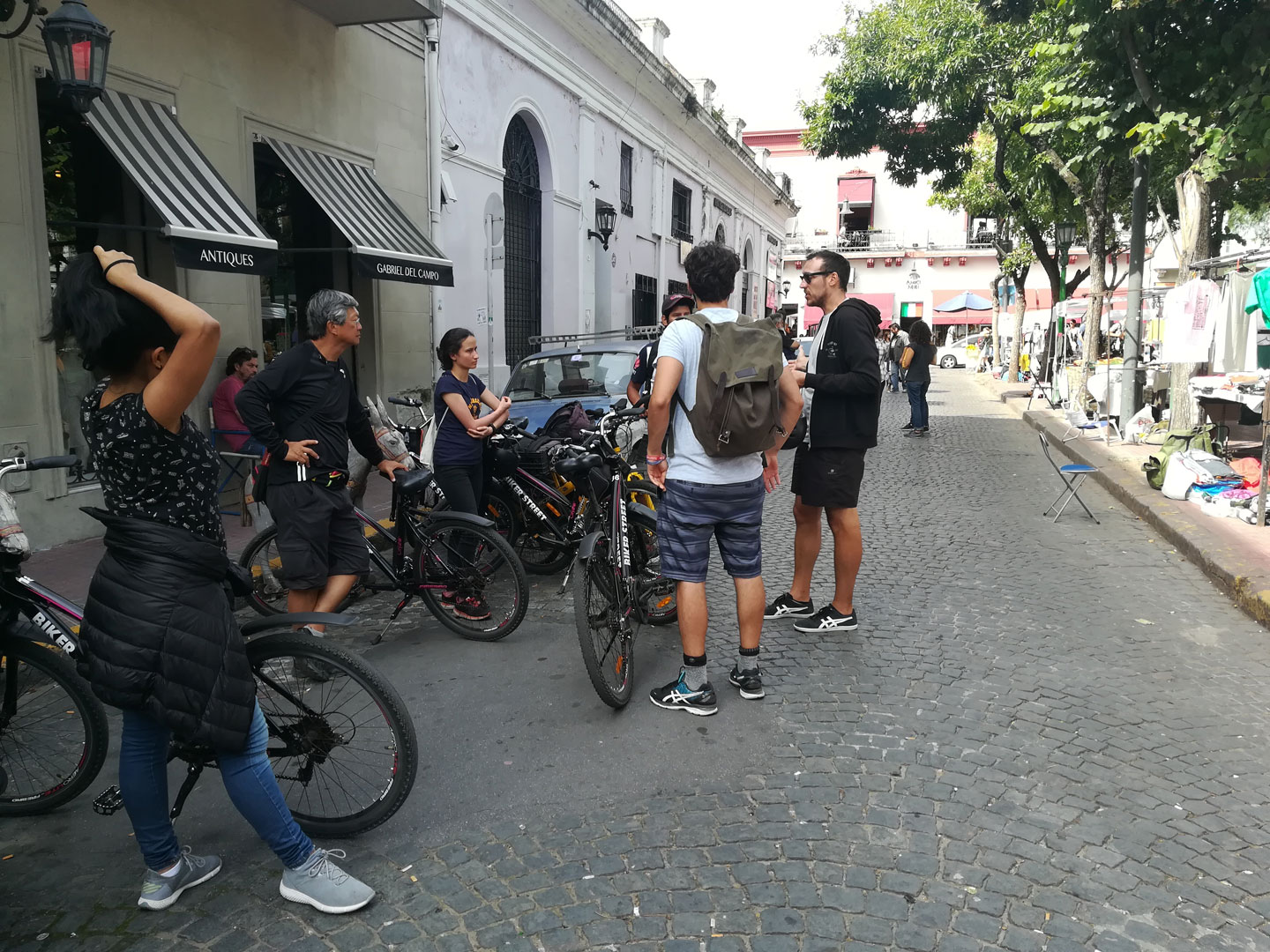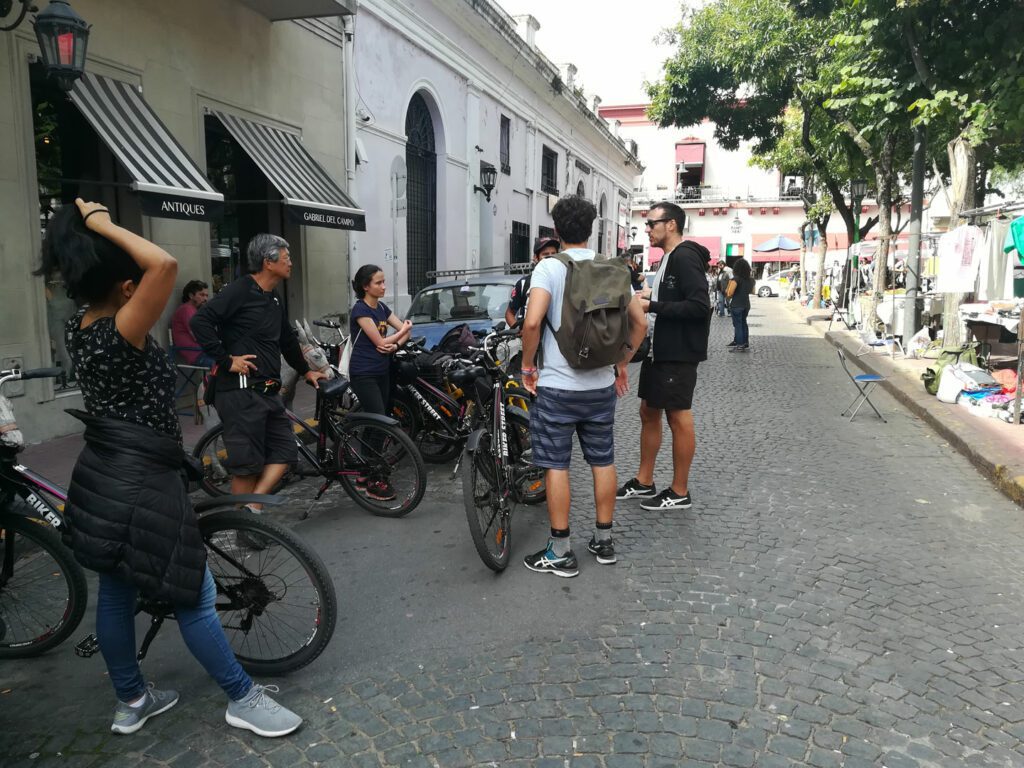 Last but not least, if you still have energy and time to walk, take a taxi or Uber to "Caminito".
We do not recommend that you go walking to this point of the city, although it is not a long distance, but taking the wrong way and leaving the tourist area could make you have a bad time.
Caminito is the typical Buenos Aires postcard, with its colorful houses and its link with tango, since this musical style was born in its "conventillos" (typical houses of La Boca).
There you will find many places to buy souvenirs, some artists selling their paintings and sculptures and people dressed as "tango dancers". They will offer you to take a picture with them for a sum of money (we recommend that you agree the sum before taking the photo).
We hope all these recommendations help you enjoy your short stay in Buenos Aires!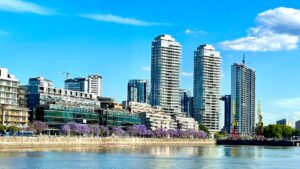 Here at Biker Street, we designed the best self-guided routes to visit Buenos Aires. We steered the best paths according to how long your stay in Buenos
Read More »